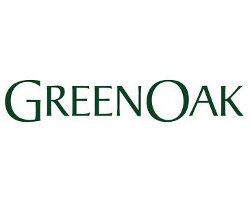 Investment firm GreenOak Real Estate LP plans on raising $500 million for its second U.S. investment fund, money that will be used to buy properties in large coastal cities. GreenOak's first fund, of which already 70% had been invested, was raised to acquire office, retail and residential properties, most of them in New York city, as Sonny Kalsi, a founder and partner, explained.
Founded in 2010 by three former Morgan Stanley executives, GreenOak has already purchased $1 billion of commercial real estate (according to December 2012 data) with its $350 million Fund I and co-investor capital, money from operating partners and mortgage debt, according to a statement of Chris Niehaus, one of the New York-based firm's partners who is also the head of its U.S. business. GreenOak completed raising the first fund in August 2012.
"Our investment strategy has focused on the high-barrier- to-entry, core gateway markets," Niehaus said in a telephone interview. "New York remains a major opportunity. It's a big, deep market with the ability to buy below replacement cost if you are patient and have the right relationships. There's a lot of liquidity to sell."
GreenOak plans to use the money raised for this second fund to invest in property in so-called gateway cities, coastal metropolitan areas such as New York, Washington, Boston, Miami and Los Angeles. They plan on buying underperforming assets below replacement cost in areas with strong leasing demand.
The firm closed its hotel deal in the fourth quarter of last year, in Miami, and plans on buying more commercial property in the south Florida city.
GreenOak has also started to sell their earlier acquisitions to return money to their investors. American Realty Capital New York Recovery REIT Inc. has just announced an agreement to buy  218 W. 18th St. in Manhattan's Chelsea neighborhood from a joint venture of Atlas Capital Group and GreenOak for $112 million.
Latest posts by Alina Popescu
(see all)