Ask Brian is a weekly column by Real Estate Expert Brian Kline. If you have questions on real estate investing, DIY, home buying/selling, or other housing inquiries please email your questions to [email protected].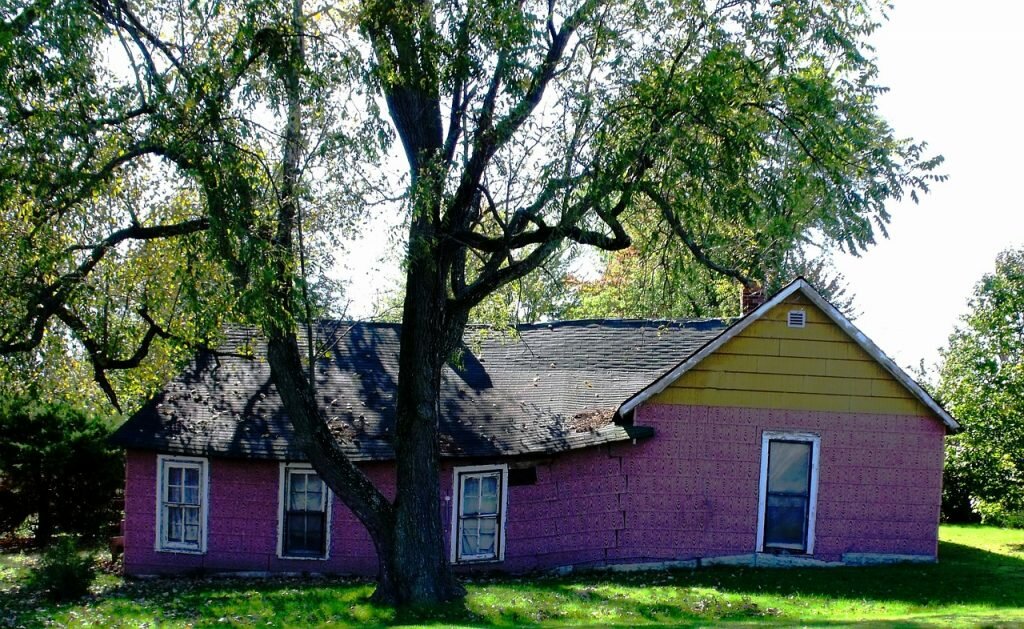 Question. Jewels from Chippewa Falls WI writes: Hi Brian. As an investor, I've flipped 3 houses in a little over four years. Of course, I'm always looking for a distressed house with good bones. I hear the phrase "ugly houses" often and wonder if it's something different from distressed houses? Can you shed some light on this?
Answer. Hello Jewels. The short answer is there isn't much difference. "Ugly houses" is mostly an effective marketing term that catches the attention of average homeowners who aren't particularly familiar with distressed houses. But some investors also substitute the phrase ugly house for a house having "good bones." Both of these phrases generally imply a house needs cosmetic work but probably not major repairs. There's a big difference between a house needing cosmetic work (paint, carpet) and a major repair like a sinking foundation or fire damage.
Jewels, your reference to distressed houses includes those needing major repairs. Distressed houses are more all-inclusive than just ugly houses. Although these phrases have distinct meanings for investors and wholesalers, the nuances are mostly lost to typical homeowners. Of course, typical homeowners are usually the people whose attention you're trying to capture. If you're really interested in any and all distressed houses, you want to use a marketing phrase to sellers that lets them know you'll consider any house:
"I buy houses fast. I buy all types of houses. I buy ugly houses, pretty houses, little houses, big houses, houses behind on payments, houses needing repairs, any house."
That will generate a lot of interest and telephone calls for you. However, typical homeowners have very different expectations about what these houses are worth compared to an investor or wholesaler. They might not even think their house is ugly but they do want to sell fast and they aren't getting any offers from the retail market.
Most homeowners don't even know that a wholesale market exists for houses. This causes you a lot of unnecessary and unprofitable work when six or ten calls start coming in every day. You need a way to screen these down to hot prospects. Whittle the list down to people who really are interested in selling fast at a deep discount.
If you don't whittle the list down to serious sellers, you'll drive all over town inspecting houses. Then you'll work up an estimate for how much it will cost to bring to market and how much you can pay wholesale for it. That's a lot of work to only have the seller tell you that he or she is expecting something close to market value. Not 40% less than the neighbor's perfectly maintained house sold for last month. You want to save yourself a lot of frustration and wasted effort. The way you screen these calls is by having a quick script explaining that you buy wholesale. A script making it clear that you do indeed buy any house but not at retail prices. A script helping them understand you're buying at wholesale prices and qualifying if they are still interested. I suggest you write yourself a short script going something like this:
"Hell Mister Homeowner, I'm glad you called today with an interest in selling your home to us. I want to assure you that I am very interested in working with you to come to mutually agreeable terms. Can I begin by explaining our program so that we both know what to expect?
We are a segment of the real estate market that you might not be familiar with. We perform several roles. Sometimes we buy run down houses and fix them so that they can easily be sold again. At other times, we buy houses and rent them for cash flow. We are a for profit business that invests in good real estate deals. We fill a role as a wholesale buyer. We do indeed buy houses for cash and we do close deals very quickly. That is a service we provide.
You might be familiar with how wholesale works in the auto industry. If you buy a large fleet of delivery trucks, you deal directly with the manufacturer to negotiate a wholesale purchase. Otherwise, you buy from a dealer selling at retail prices. Another part of the auto wholesale market is when you are ready to sell your car to buy another one. You have a choice. You can put a "for sale" sign on your current car and run classified ads to sell it at retail. Or you can trade it in with a dealer who pays you the wholesale value. It's your choice.
I offer that choice with real estate. While I am interested in helping you sell your house, I need you to understand I will not be able to offer you the retail price. If you are interested in selling wholesale, let's discuss how I can help."
It's honest, straight forward and without gimmicks. By making it clear up front that you are a wholesale buyer, you avoid wasting both your own time and that of a seller expecting a retail offer.
Answering services still have a commercial value. You can further reduce your mundane activities by having a qualified answering service screen your calls. Have them only forward prospects that meet your wholesale criteria. One word of caution, you probably want these forwarded immediately while the seller is still open to wholesale offers. Also, you do not want the answering service to be paid based on deals you complete or some commission system. They'll just forward everything that "might" qualify in hopes that it generates a commission. It defeats the purpose of having the calls screened.
Jewels, that's probably a longer answer than you expected. But I do hope it gives you a better understanding of how the phrase "ugly houses" fits into the investing world.
Please comment with your thoughts and experiences about explaining wholesale offers. Our weekly Ask Brian column welcomes questions from readers of all experience levels with residential real estate. Please email your questions or inquiries to [email protected].
Latest posts by Brian Kline
(see all)