Besides being a world-class transportation and distribution center, Memphis offers many other incentives to businesses for expanding or relocating to this thriving city. Those coordinated by the Chamber of Commerce include:
Tax Incentives
Training & Workforce Assistance
Project Assistance
Infrastructure & Energy Incentives
Financing Incentives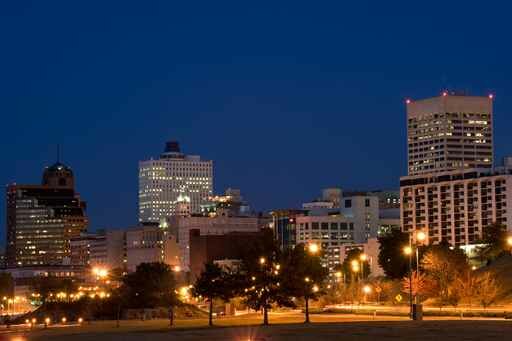 Not all incentives are available to every business moving to the greater Memphis area. Generally, incentives are offered on a case-by-case basis depending on the type of company, number of jobs created, wages, project location, and capital investment.
Tax Incentives. Memphis city and Shelby county offer multiple tax incentives for businesses. Among the most financially beneficial is the Payment-In-Lieu-of Tax (PILOT) program. The basic concept of the program is to "freeze" property taxes at the predevelopment cost for a predetermined amount of time. Qualifying is based on the development costs being equal to greater than 60 percent of the project costs.
Another available incentive is the Jobs Tax Credit that allows up to a $4,500 annually per job to offset up to 50% of franchise and excise tax for up to 15 years. Other tax incentives include Industrial Machinery Tax Credit, Sales and Use Tax Exemptions, Sales Tax Reduction on Utilities, and other local tax reductions.
Training & Workforce Assistance offers direct training assistance for newly hired employees, employees in upgraded positions, and employees retained through instruction. The Tennessee Department of Labor and Workforce Development also recruits and screens job applicants through the department's Job Service Division based on company specific requirements.
The Project Assistance program is designed to facilitate and expedite the regulatory/permit process by answering a company's questions regarding building and fire codes, taxation, utilities, permitting, and any other issues that need to be addressed. It also includes a fast track construction permitting process. Other services include research assistance, a commercially zoned land database, a University of Tennessee no-cost program to help solve management and technical problems, and a Business Enterprise Resource Office serving small, minority owned, and woman owned businesses.
Infrastructure & Energy Incentives provides multiple programs that help fund infrastructure needs for new and expanding companies. These include water, sewer, rail, gas, electric, roadway, telecommunications, or other site improvements.
Financing Incentives include multiple grant and low interest loan programs. Most financial incentives are offered either by Tennessee Valley Authority or by local and downtown sources.
Tennessee is one of the lowest-taxed states in the nation - for both businesses and individuals. Include that with competitive corporate incentives at both the state and local levels, low real estate costs, low shipping costs, low utility costs, and a low cost of living, you can see why Memphis is one of the nation's top cities for corporate relocations and expansions.
Please leave a comment if this article was helpful or if you have a question.
Author bio: Brian Kline has been investing in real estate for more than 35 years and writing about real estate investing for seven years. He also draws upon 30 plus years of business experience including 12 years as a manager at Boeing Aircraft Company. Brian currently lives at Lake Cushman, Washington. A vacation destination, a few short miles from a national forest. In the Olympic Mountains with the Pacific Ocean a couple of miles in the opposite direction.
Latest posts by Brian Kline
(see all)