Studies have shown that we, as people make decisions on everyone we first meet within the first couple of seconds; the same definitely applies in real estate, so first impressions are paramount. Recent surveys found a staggering 72% of potential home buyers have already dismissed a house before viewing the first room.  With the real estate market as competitive as ever, first impressions need to be perfect and with the majority of buyers making snap decisions it's important to showcase what every buyer wants, and that's space.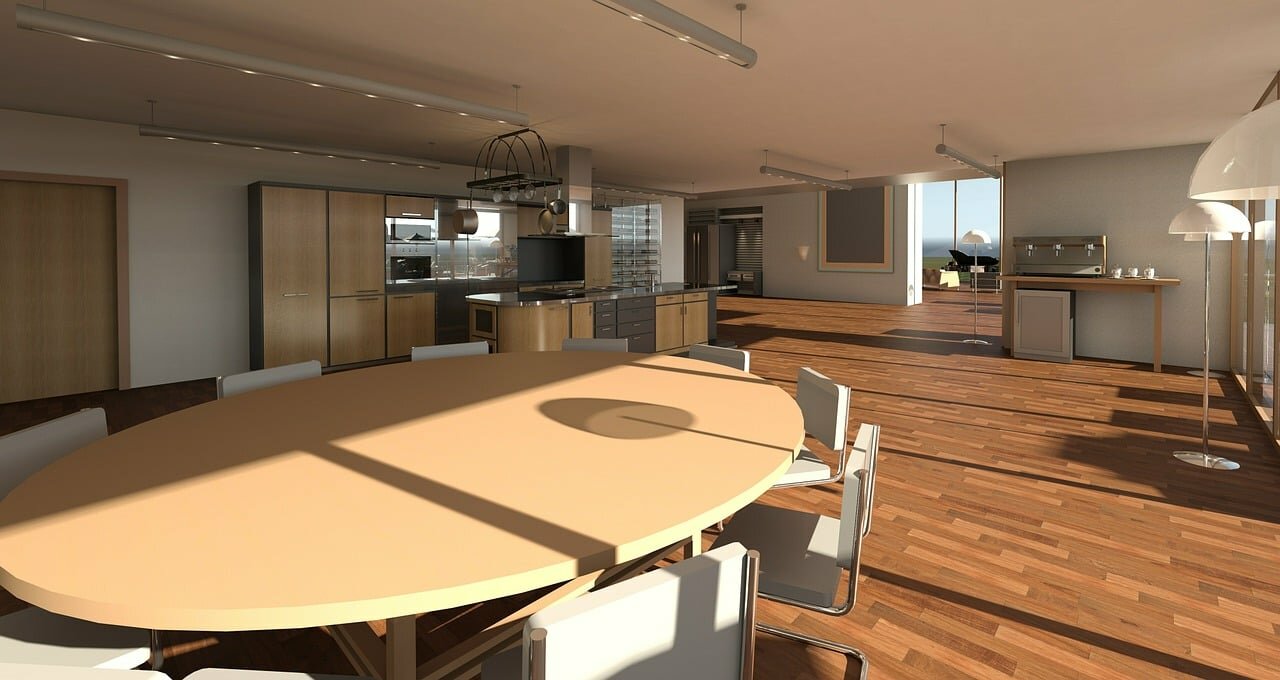 Whether a spacious garden or a big dining room, everyone would prefer more space. But what if you don't have much space? Not to worry as you can still give any room a spacious feel by following the top tips below.
Usable Outdoor Space
The humorist F. Lebowitz once famously said 'The outdoors is what you have to go through to get from the apartment into the taxi'. If you have outdoor space, take a closer look at what is currently usable. By usable we mean open space that is easily accessible or outdoor space that can be enjoyed. Upon reviewing the home owner's usable space, we found that over 65% of owners had not utilized their garden space and this number doesn't fall, even when they list their house for sale.
First things first, trim back all greenery as much as possible; the last thing potential buyers want to see is huge overgrown trees and foliage which will hide a lot of space. The next step is to have the garden surface presentable; by this, we mean a level (if possible) surface and matching walkway or drive. Avoid un-even tiles and keep all ground maintained and only have furniture that is necessary.
The tidier and neater your garden is, the bigger it will appear.
Box Rooms - Keep It Bright, Clean & Neutral
Nothing screams small and dingy like a box room with darkened wallpaper and little light. Repaint walls with fresh paint, preferably a natural bright color and open blinds or windows to allow as much light in as possible. Replace bulbs with a daylight bulb and tidy all clutter and keep it as minimalist as possible.
Mirror, Mirror on the Wall
Both practical and aesthetic, a mirror can provide additional light for any room and give the appearance of a bigger and brighter room. From small vanity mirrors to grand ornate decorative wall mirrors you have a lot to choose from and sites like MakeUpKitz is the perfect destination for finding a beautiful mirror to add style and elegance in any room whilst giving the room a bigger feel.
 Mirrored Furniture
The popularity of mirrored furniture has soared within the last decade, available in a magnitude of styles and designs, mirrored furniture; similar to wall mirrors is a fantastic way to add light in any room giving it a bigger and brighter feel. Reflecting light from any angle, placing a couple of mirrored furniture pieces can prove a brilliant little trick to making potential home buyers feel spacious.
Clutter 'Out of Sight, Out of Mind'
Nothing reduces space like clutter. Keep everything that isn't essential to a home viewing out of sight.
 Keep Appearances Up
Unless your house is in an incredibly desired location and the market is hot, it's likely that your home won't sell immediately. Keeping up the work and changes you have done previously is vital as you will no doubt have visitors in and out on a weekly or even daily basis. It's no easy feat, but keeping your home spacious, tidy and up to buyers standards will ensure you give yourself the best chance of finding the right sale.
Latest posts by Dean Signori
(see all)